Jia participated in the World Press Photo Joop Swart Master Class in Amsterdam in 2012 and the Magnum Workshop in China in 2015. His work has been published in Newsweek, Marie Claire, The Daily Mail, and other publications. He is interested in social, environmental, and political issues, and he focuses on individuals' stories. Pico Iyer is a Distinguished Presidential Fellow at Chapman University. Since 1986, he has been an essayist for Time magazine. He has been a frequent contributor to The New York Review of Books since 1995, for which he has written on literature, global culture, religion, China, and Tibet.
Since 2005, he has been Chief Scientist at the San Francisco consulting firm E3, where he has advised on many aspects of energy technology, planning, and regulation for government and industry clients.
He is also an Editorial Assistant for China submissions at the university's Asia Research Institute.
He collaborates with the Mexican newspaper El Excelsior and has published stories in newspapers in El Salvador, Guatemala, Venezuela, and Argentina, as well as other media outlets in Nicaragua.
In International Studies from Simon Fraser University and an M.A.
Prior to joining The Economist Group, she was the Executive Director of the Fulbright Commission in the Netherlands. She also ran an eponymous consulting business, advising businesses, universities, and non-profit organizations on China policy, strategy, public affairs, and CSR. Zhou Fei joined TRAFFIC, the wildlife trade monitoring network, in September 2014 as Head of the China Program. Zhou is a primary representative amana capital broker of TRAFFIC, a collaboration between the World Wildlife Federation and the International Union for the Conversation of Nature, in its work throughout China. Before BSI, he was responsible for government and public affairs at the Association of Chartered Certified Accountants , leading the work of sustainable… Lijia Zhang is a factory-worker-turned writer, columnist, social commentator, and public speaker.
Xiaoxue Weng is a Researcher at Natural Resources Group. Her research focuses on natural resources governance, the informal economy, and the evolving role of Chinese and other emerging market players in Africa. As a part of her work, she engages closely with Chinese and African policymakers in the natural resource sector as well as Chinese, African, and international broker liteforex civil society organizations. She builds partnerships in China, Africa, and Europe for the International Institute for Environment and Development's work on Chinese overseas investment in the global South. Maya Wang is a senior China researcher for Human Rights Watch. Her research interests span a wide range of topics in China, Hong Kong, Xinjiang, and Tibet.
Shai Oster is an award-winning Hong Kong-based Reporter-at-Large for Bloomberg News. Over nearly two decades as a journalist in China, Europe, and the U.S., he has covered a broad range of economic, business, and social issues. In 2013, he won his second Asia Society Osborn Elliott Journalism Prize and George Polk Award for his role in Bloomberg's groundbreaking coverage that for the first time documented the fortunes amassed by China's leaders.
Karen Cheung is a freelance journalist and law student in Hong Kong. She was formerly a Senior Reporter at Hong Kong Free Press, covering local politics, human rights, and arts and culture. She also served as a consultant for PEN America's 2016 report on the Causeway Bay bookstore disappearances. Maria Adele Carrai is a sinologist and political scientist with an interest in conceptual history and the history of international law. She is currently a recipient of a three-year Marie Curie Fellowship at KU Leuven and a Fellow at Harvard University Asia Center.
Internet Security Policy
She is a graduate of Harvard College and was a Boren Scholar in Beijing, China. Lauren Johnston is a consultant at the World Bank in Beijing. Her research focuses on China's economy and the China-Africa economic nexus. She holds a Ph.D. in Economics from Peking University, an M.Sc. In Development Economics from the London School of Oriental and African Studies, and a B.Com./B.A. Prior to completing her Ph.D., Johnston was an ODI Fellow in Sierra Leone and Guyana, a World Economic Forum Global Leadership Fellow based in Geneva, and a consultant at the World Bank in Washington, D.C.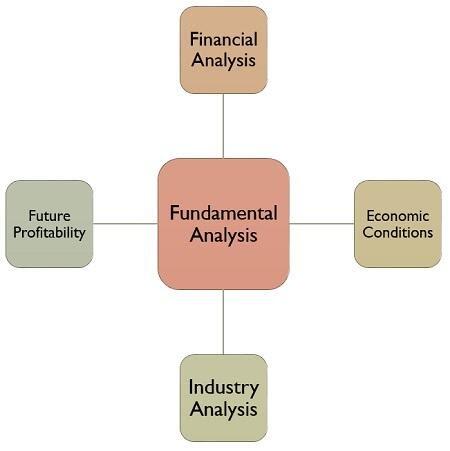 She specializes in covering hedge funds and the finance world more broadly. She will be moving to Hong Kong in September to cover business news in Greater China and Southeast Asia. Folashadé Soulé is a postdoctoral researcher at the University of Oxford, formerly as a Oxford-Princeton Global Leaders Fellow and currently as a Visiting Scholar at the Blavatnik School of Government. She holds a Ph.D. in International Relations from Sciences Po Paris.During and since defending her Ph.D., she has been a postdoctoral researcher at the London School of Economics and a part-time Lecturer in International Relations and Political Science .
Checking your browser before accessing sec.report.
Sharon K. Hom, Executive Director of Human Rights in China , leads its human rights and media advocacy and strategic policy engagement with NGOs, governments, and multi-stakeholder initiatives… David R. Hoffman is Vice President and Managing Director of The Conference Board China Center. Based in Beijing, Hoffman is responsible for the center's strategy, research agenda, research program delivery, partner relationships with Chinese government organizations, and value delivery to members of both the China Center and The Conference Board.
His research has attracted both academic and public attentions, including reports in Science, The New York Times, and The Wall Street Journal, among others. Andy Buschmann is a Ph.D. student in Political Science at the University of Michigan, Ann Arbor as well as Oxford University. Currently, he is also a Southeast Asia Research Group Pre-Dissertation Fellow and, last year was a Weiser Center for Emerging Democracies Graduate Fellow. His work focuses on the interlinks between protest, authoritarianism, and public opinion. Geographically, he studies the Asia-Pacific region, in particular Myanmar and Hong Kong, where he applies mixed-methods research, triangulating surveys and experiments with comparative historical analysis.
Her career started in 2012 with a one-year internship at the Reuters Beijing desk as an editor before becoming a photojournalist. She covered a wide range of stories throughout China during her time as a photojournalist… Colonel William M. Wyatt is Director of African Studies at the United States Army War College and a professional military officer with more than 36 years of experience in security, international development, and education in Africa, Europe, Southwest Asia, and North America. He received his commission as a Military Intelligence Officer from Ohio University in 1989. Prior to his arrival at Carlisle Barracks, he was assigned to the U.S. Mission to the African Union in Addis Ababa, Ethiopia, where he was the Senior Military Advisor to the mission and the U.S.
Kim has written more than 300 articles, books, and policy papers regarding Chinese politics and foreign policy, and security issues in Northeast Asia. In 2014, he won the NEAR Foundation Academic prize of the year in the area of Foreign Policy and Security. Tristan Kenderdine is Research Director at Future Risk, working on trade, industry, and agricultural policy across China, Central Asia, the Middle East, and Southeast Asia.

Eva Shan Chou is Professor and Chair of the Department of English at Baruch College, City University of New York. In English Literature from Harvard College and a Ph.D. in Chinese unreal for unity developers Literature from Harvard University. She is interested in both works of art and the cultural contexts of their creation. Currently, she is at work on a history of ballet in China.
His research gives special attention to the Chinese economy, and how the shift towards a multipolar world is re‐calibrating Africa's external and internal dynamics. His papers have been presented at the FOCAC Summits , the AfDB, ADB, OECD, IMF, WB, and a host of other regional and local gatherings and conferences. He advises Standard Bank's clients and African central banks, policymakers, and corporates on developments in the Chinese economy and financial markets.
Tim's Important Resources
Zhuang previously interned at the Asia Society's Center on U.S.-China Relations, at the United Nations, and at the American Enterprise Institute. As a Chinese citizen, she is particularly interested in Chinese civil society and stays connected with Chinese NGOs. Zhou Ruijin is the author and editor of several books and serves as a Ph.D. He graduated from Fudan University with a degree in Journalism. Upon graduating, he served as a reporter, editor, commentator, and Deputy Editor-in-Chief for the Liberation Daily, the daily newspaper of the Shanghai Committee of the Communist Party of China.
She has published two research monographs and a range of journal articles in the fields of financial and corporate law,… Hu Yong is a professor at Peking University's School of Journalism and Communication, and a well-known new media critic and Chinese Internet pioneer.Before joining the faculty of Peking University,… Chris Horton is a writer, editor, and translator who has been studying or working in China since 1998.After initially coming to China through the Princeton in Beijing program in 1998, Horton worked… Based in Beijing, Hoffman is responsible for the center's strategy, research agenda, research program… Brian Hioe is one of the founding editors of New Bloom, an online magazine covering activism and youth politics in Taiwan founded in the wake of the 2014 Sunflower Movement. He was a Democracy and Human Rights Service Fellow at the Taiwan Foundation for Democracy from 2017 to 2018 and has an M.A.
State Department, leading the department's work on energy transparency and good governance, and four years working for the U.S. special… Clayton Dube has headed the University of Santa Cruz U.S.-China Institute since it was established by USC President C.L. Nikias in 2006 to focus on the multidimensional U.S.-China relationship. Department of Education designated National Resource Center.
Lawrence C. Reardon
He then earned a Ph.D. in Political Science from Princeton University, took research positions at the East Asian Institute of Columbia University and at the Fairbank Center of Harvard, and taught at the Chinese University of Hong Kong… Peter Wood is a Program Manager at BluePath Labs, a Washington, D.C.-based consulting company. Wood specializes in analysis of the Chinese military and science and technology ecosystem. He is the author of, most recently, "China's Ballistic Missile Industry" and "China's Military-Civil Fusion Strategy" with Alex Stone. He has worked in a number of consulting and think tank roles, including as Editor of China Brief at the Jamestown Foundation. From the Hopkins-Nanjing Center and is proficient in Chinese.
Before starting the academic journey, he worked as a political journalist at Southern Weekly for three years. He has appeared in media including The New York Times, the BBC, Financial Times, Foreign Policy, and The New Yorker, commenting on issues related to news media and Chinese politics. In 2011, he founded CNPolitics.org, an independent website committed to introducing academic studies to the Chinese public.
After graduating from Harvard University in 1988, he received a George Peabody Gardner Traveling Fellowship to visit China for the first time, where he spent a year traveling around the country taking pictures. A book of his black and white work, China Obscura, was published in 2004. He is a contributing photographer for National Geographic and his photographs have appeared in TIME, Fortune, The New York Times Magazine, Smithsonian, The New Yorker, GQ, and Stern. His work has been recognized with awards from the National…